WORLD'S FIRST RPM ACTIVATED ELECTRIC CLUTCH-JUST HIT THE GAS!
No need for switches that fail, waste time and compromise your safety.
LIGHTEST 25 HP SURFACE DRIVE MUD MOTOR IN THE MARKET!
Compact but strong design Mud Motor that is different than what is currently available!
SUPERB SPEEDS FOR HEAVY LOADS!
Outstanding speeds with the Kohler 25 HP engine.
– A Refreshing Change Of Style –
River Run 25 HP Surface Drive Outboard Mud Motor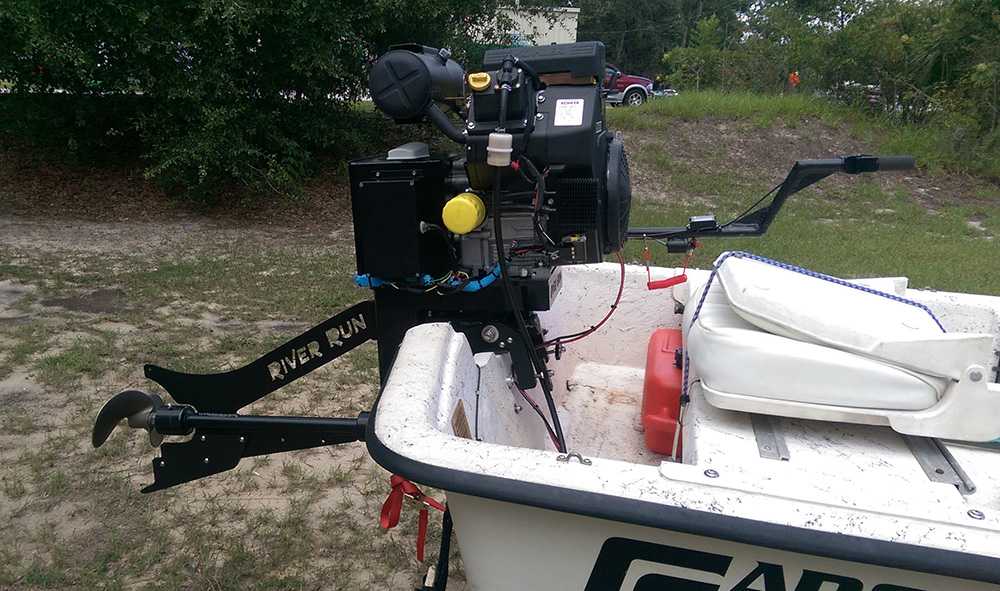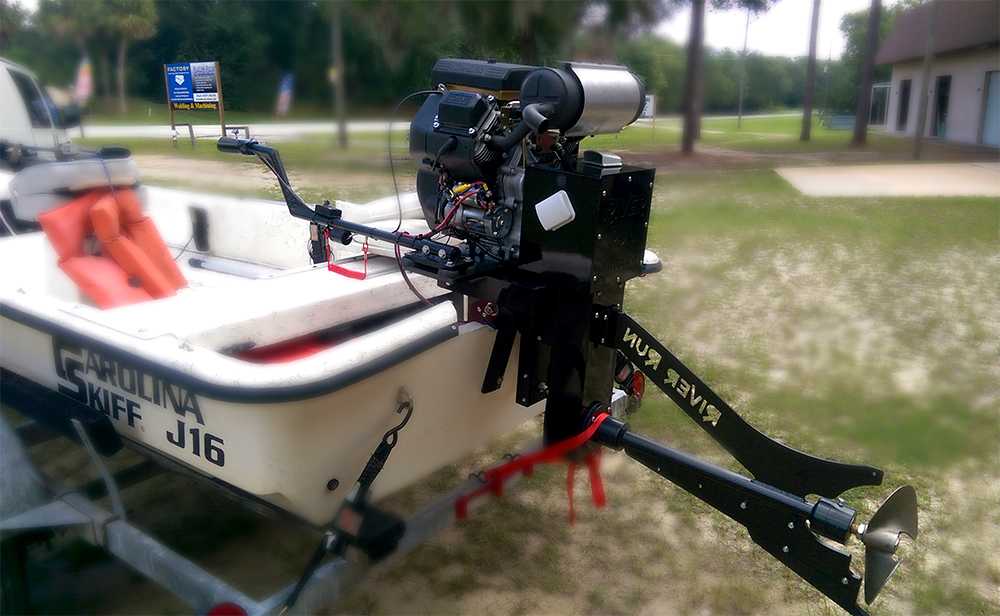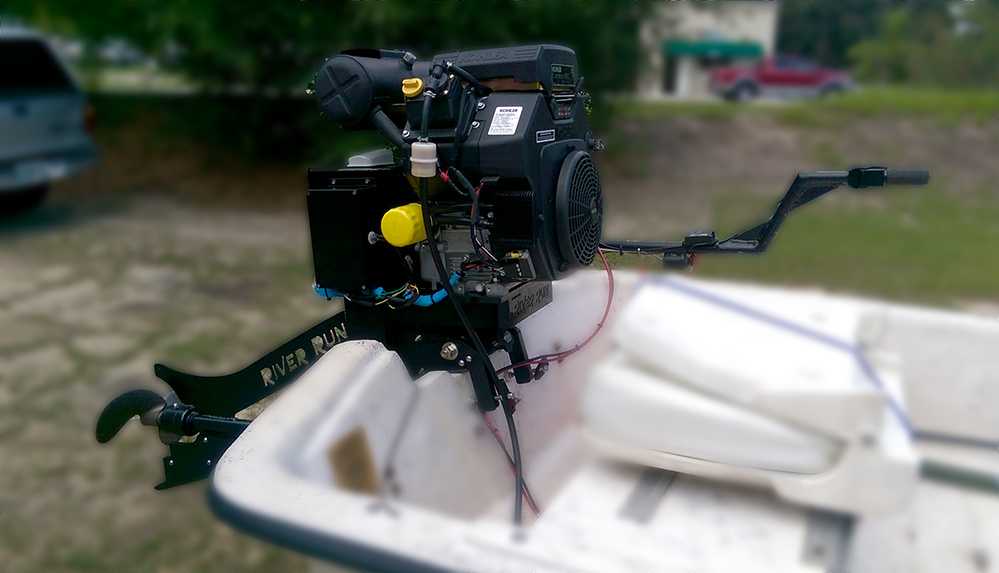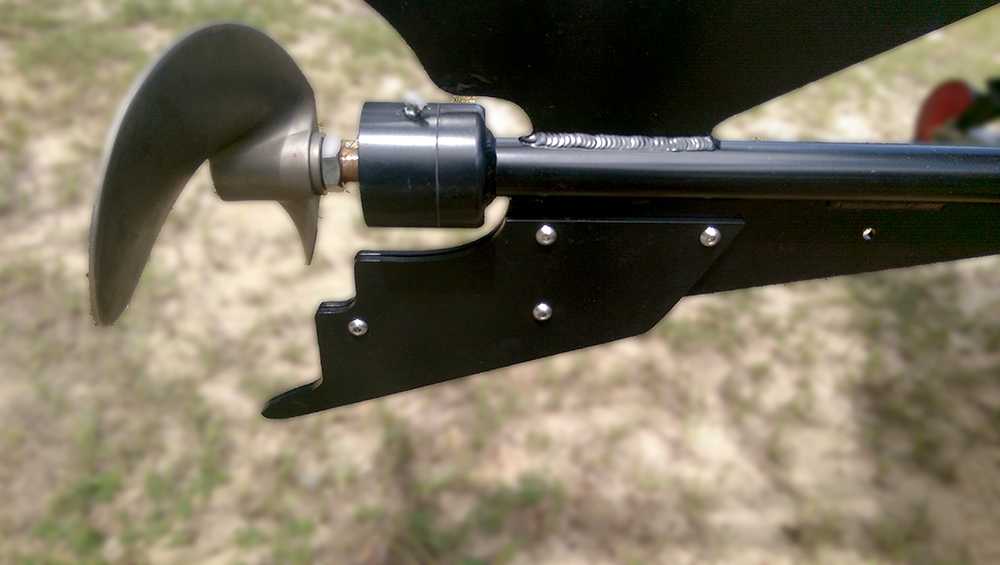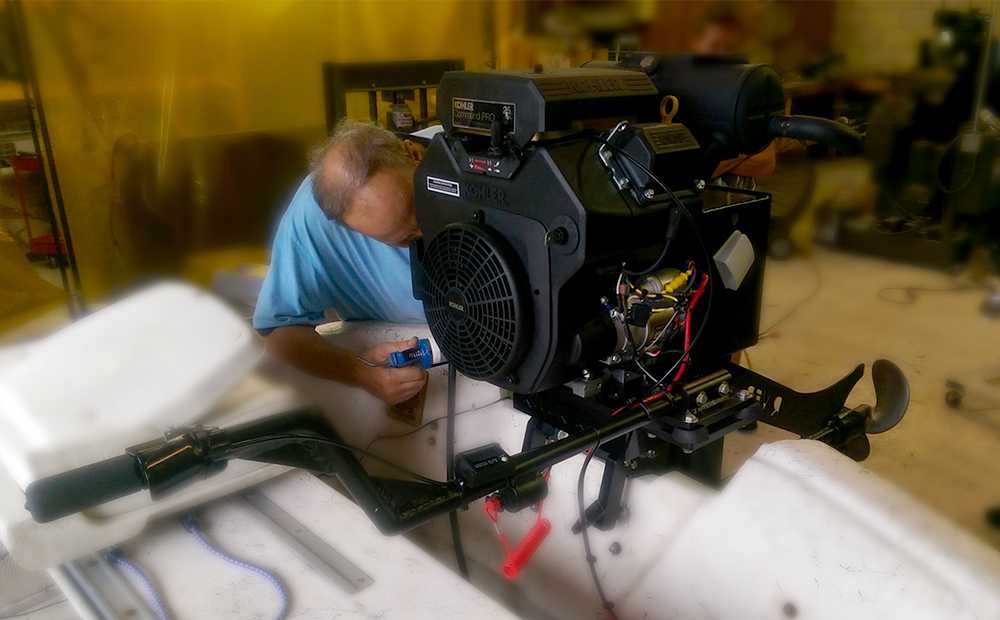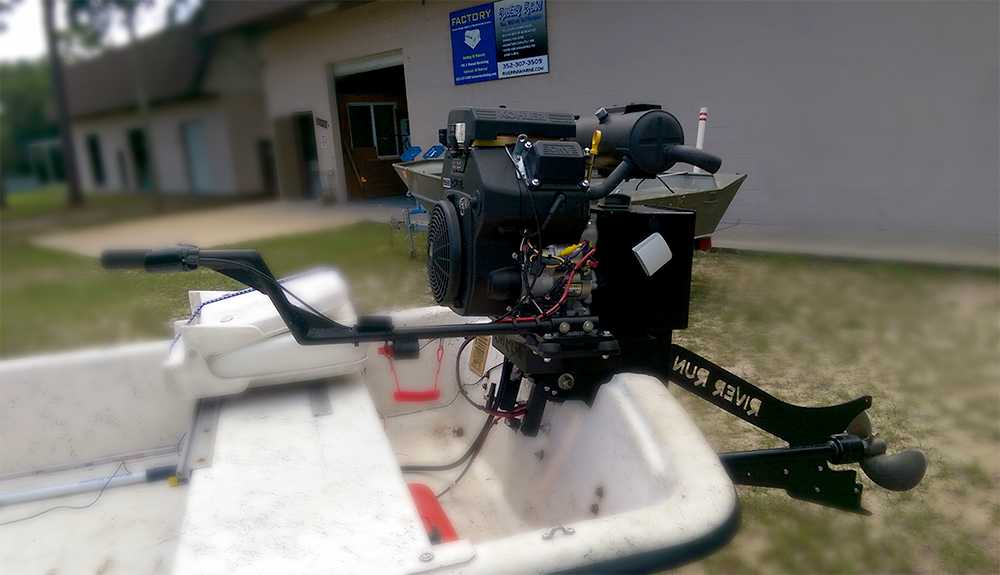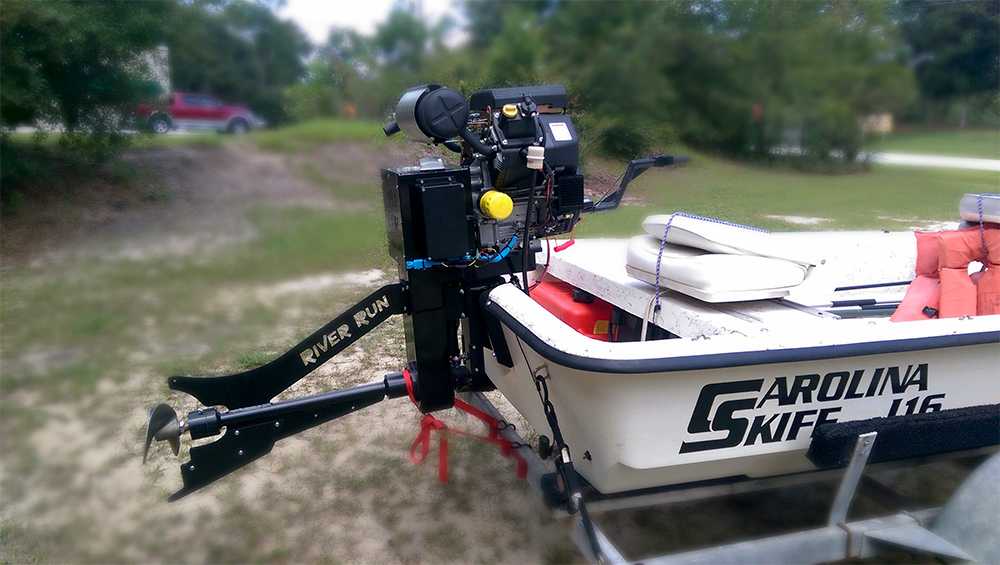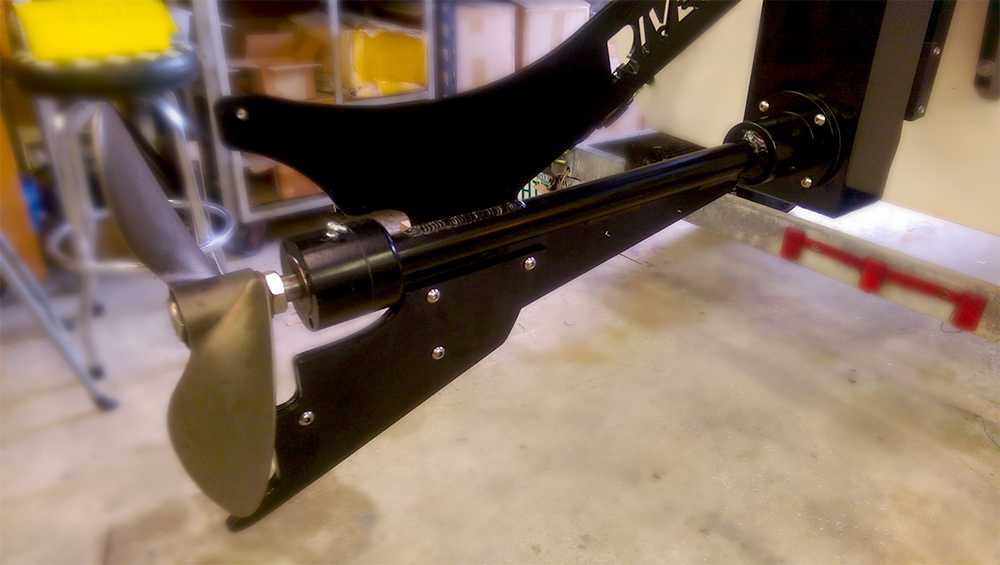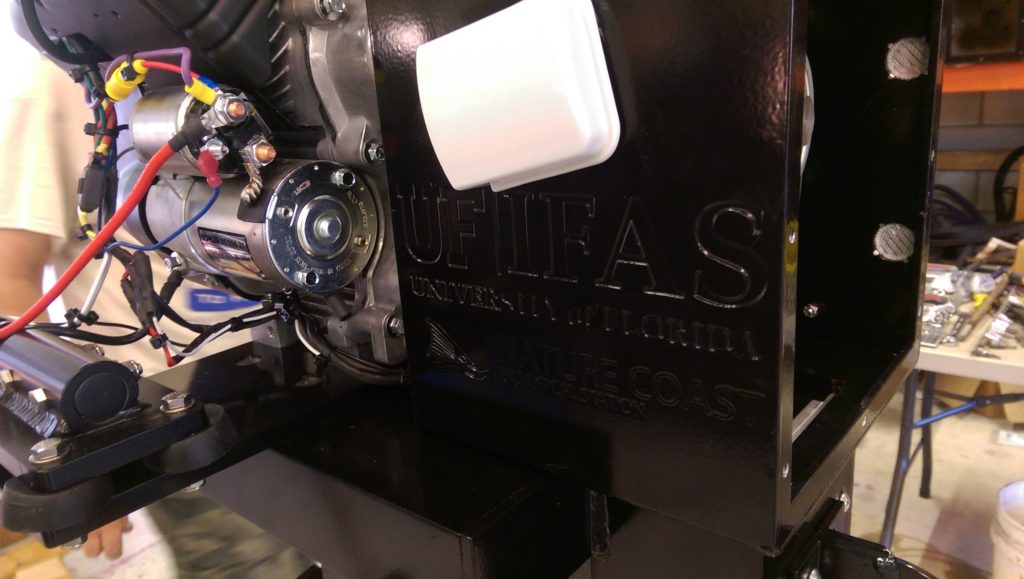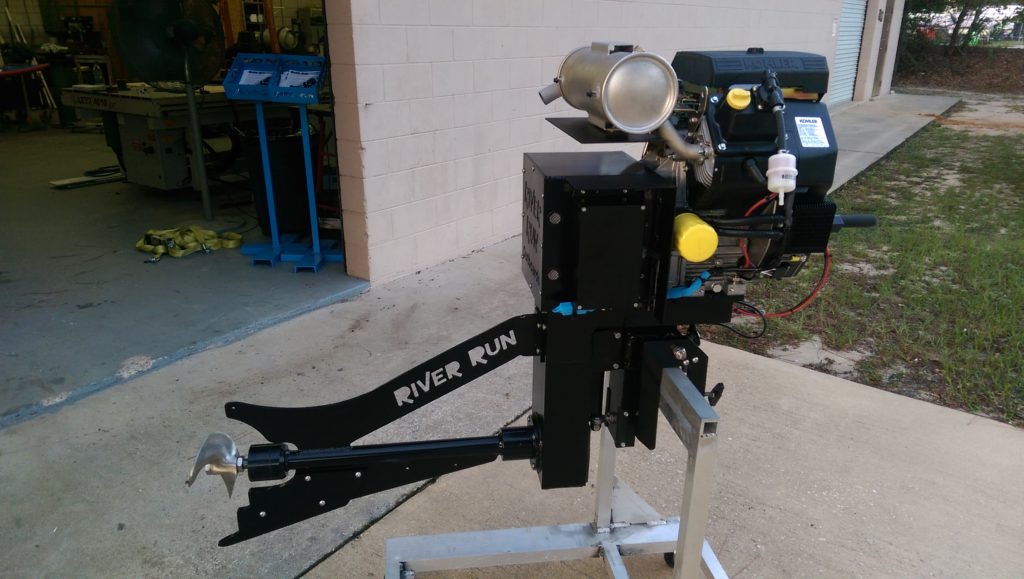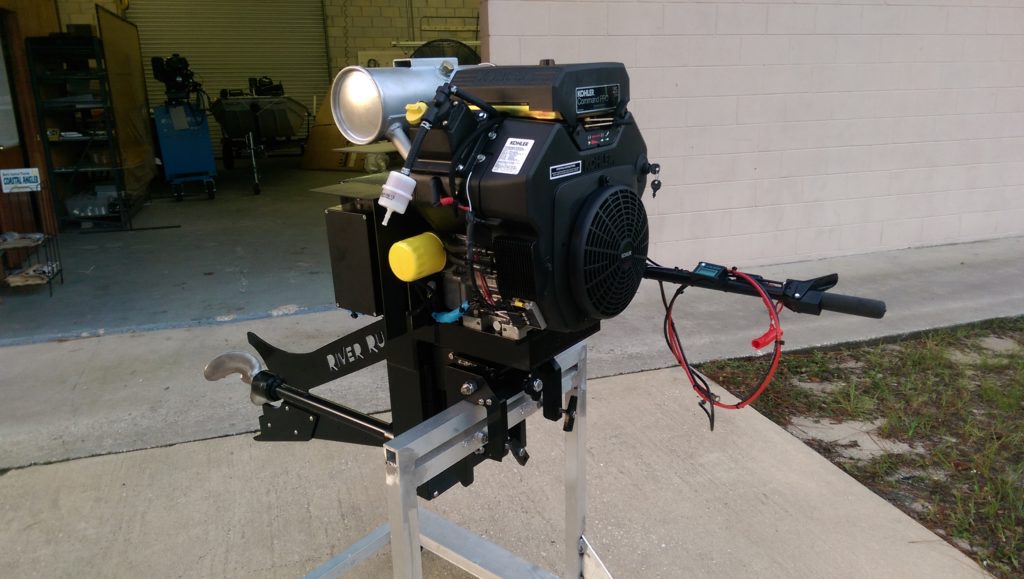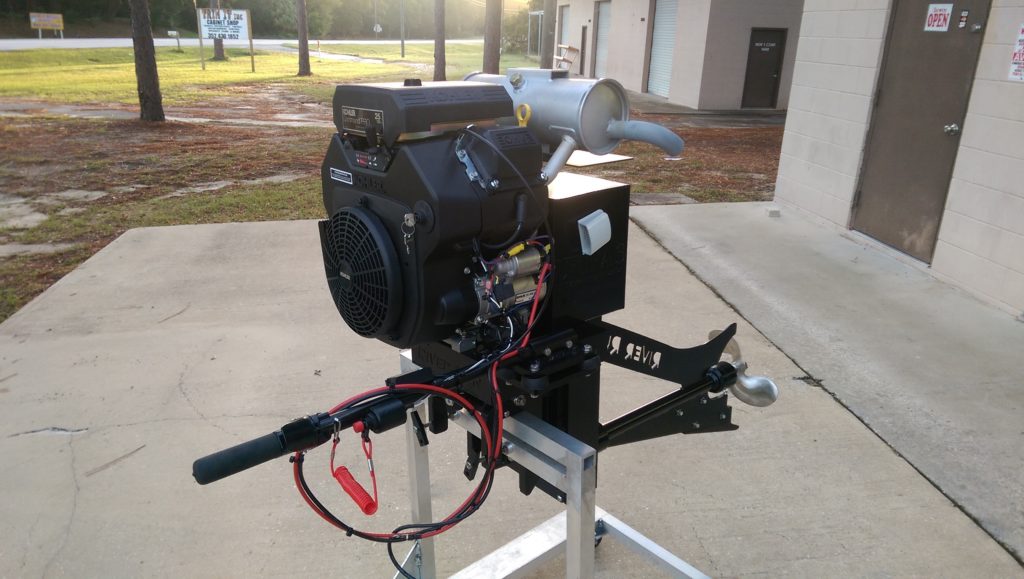 Take a look at some of the features
The new River Run 25 HP model will truly be different than any other style outboard in this class and second to none. Our features set this unit apart from all competitors.
Worlds First RPM Activated Electromagnetic Clutch-The patent pending River Run Clutch System gives unmatched control over your boat when compared to all competitors. Our clutch is activated by your hand squeezing the throttle not by flipping a switch. With our system, the propeller is NOT turning until you squeeze the throttle! This give you total control over what your boat does and provides a major level of safety no other surface drive outboard has.  This system is manufactured in house and really brings the 25 HP unit to a whole different level. The system allows us to use a larger clutch with an extended service life. We can do this as we operate this clutch with a computer system engineered and manufactured by River Run.
Power Trim Option-Available soon
Center Console Steering-Available now. Our system is designed to fit existing boat systems or new builds.
Lifetime belt drive 
Kohler quality engine that will not leave you stranded
Super strong skeg system with bolt on replaceable skeg
Lightest 25 HP Mud Motor in it's class
Strongest replaceable Skeg in it's class. We are the only manufacturer with a replaceable Propeller Protector built in to to the Skeg
Drive with 2 fingers-We have eliminated torque steer!
$5495
We are beginning to release pre-sale orders for the 25 HP model. If you are interested, you can place your order with your distributor or with the factory.