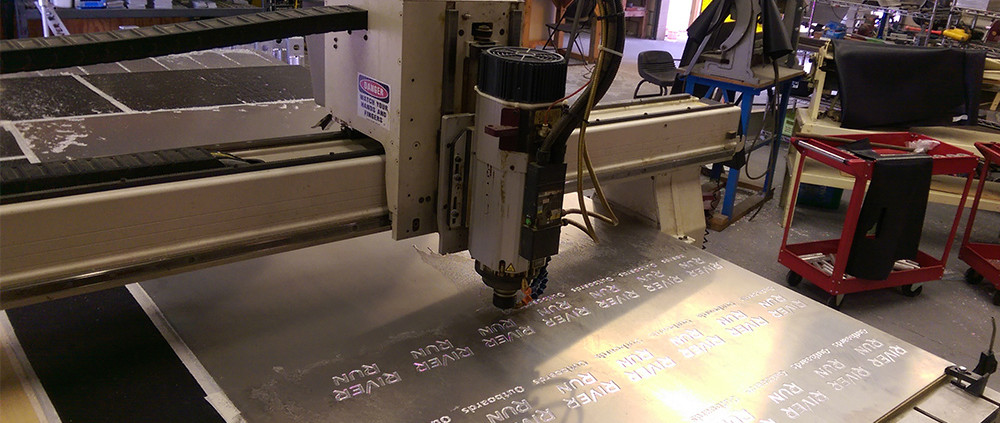 Custom Welding Experts

The professionals at River Run Marine provides custom aluminum fabrication for residential and commercial business in Central Florida. Our projects range in size and difficulty, there is no challenge we can't overcome. Our seasoned team of professional 's provides solutions for each and every one of our customers. Aluminum Welding takes a special knowledge and level of understanding, heat and metal and the combination of the two, and our experienced welders make it look easy.
We work with a variety of different materials including, Steel, Stainless Steel, High Carbon Steel Alloys, Cast Iron, Bronze Alloys, Brass, and much more. Best know for our Government and University sales we cater to the needs of an array of clients ranging from College professors, businesses to the everyday homeowner. Our sales and engineering staff continually update their skills and technical expertise. We are constantly looking for better manufacturing methods to give you the highest quality products at the lowest price. From quotation and fabrication to assembly and delivery, our team, equipment, facility and sheer determination always exceed your expectations!
Our low overhead, low minimum and fast turnaround make us Central Florida's number on choice for Aluminum welding. If you live in The Villages, Ocala, Crystal River or right here in Belleview, don't hesitate to contact us for your next project.
Call us at 352-307-3509 or email us at sales@riverrunmarine.com and we will promptly respond. Take a look at our outboard mud motors to see more of what we do and stop by anytime at 9660 E. Hwy 25 Belleview, FL 34420.
Business Hours: Monday through Friday 8-6PM EST. Saturday/Sunday by Appt.